A Revolutionary Vision of Jesus and the Gospel
✽
A Bold GRAPHIC NOVEL Series
This comic is a daring look at the Jesus of history: His heart, his passion, his humanity…
And it's a cracking adventure set in the Holy Land— with wise prophets, sneaky thieves and ruthless Romans!
✽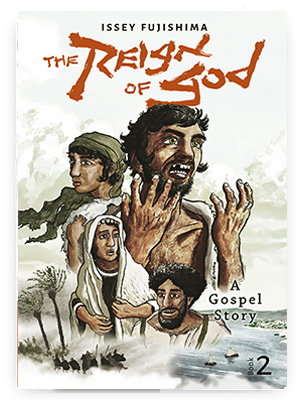 ✽
CHALLENGE EVERYTHING YOU KNOW
Take a deep dive into history, and discover what the message of 'God's Kingdom' once meant in a violent empire.
✽
This is a story of brave young men who stood up for justice in the face of oppression.
A story of hope in a tormented land… hope for a divine age of healing and liberation they called the Reign of God.
THE REVOLUTION IS HERE
Jerusalem is burning. Shimon—the last surviving disciple of Jesus—is searching for his lost son. He might get crucified. But he will tell this story of faith and friendship one last time…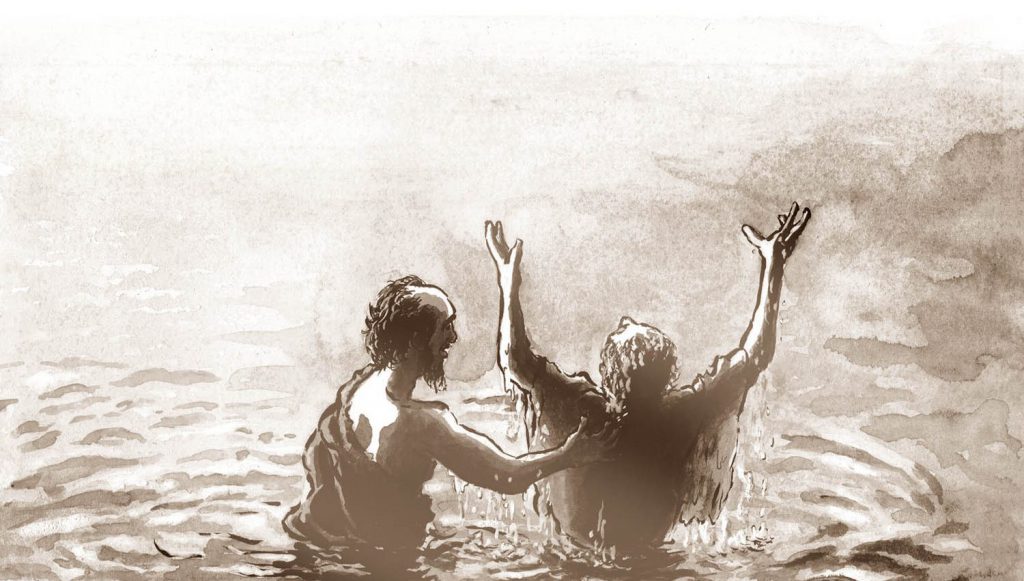 180 pages (6 chapters) of beautiful black-and-white ink drawings, a mixture of Western comics and Japanese manga.
Major characters from the Bible: Jesus, John the Baptist, and disciples like Andrew, Simon and Judas, as well as the historian Josephus.
Great care for correct historical and cultural depiction.  Additional notes detail the history of the Holy Land and Judean society.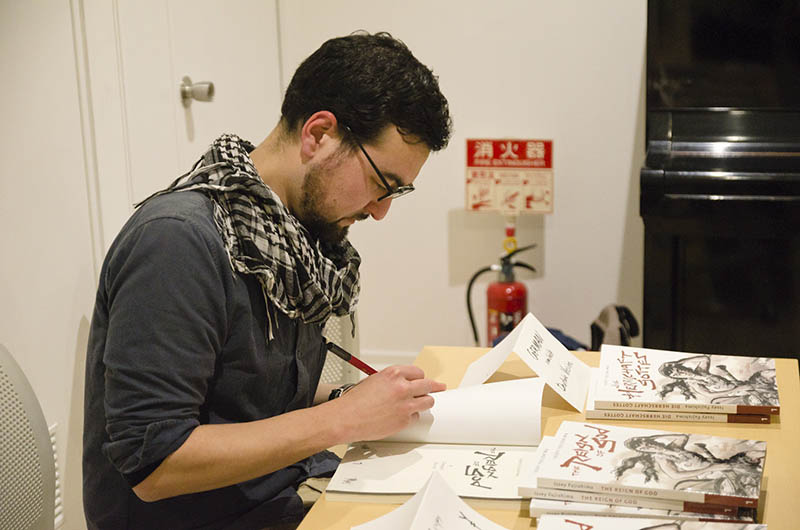 Produced and self-published by independent artist Issey Fujishima. He also wrote, painted, edited, lettered the entire book.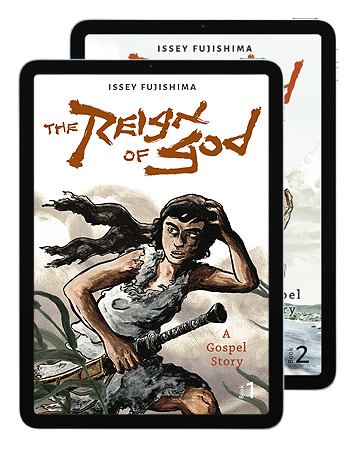 PDF
Free download at Ko-fi.com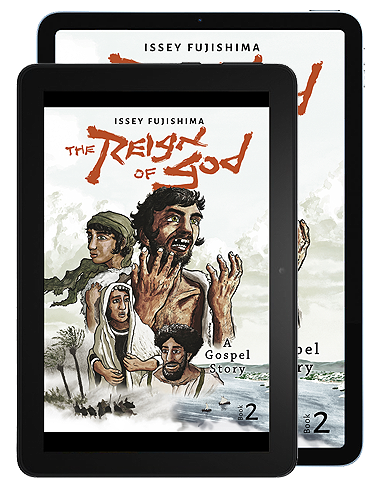 ebook
on Kindle,  Apple Books & comiXology
Paperback
on Amazon stores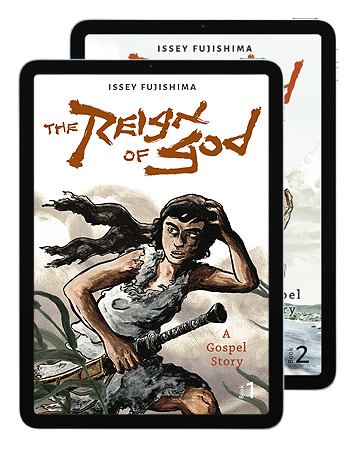 PDF
Free download at Ko-fi.com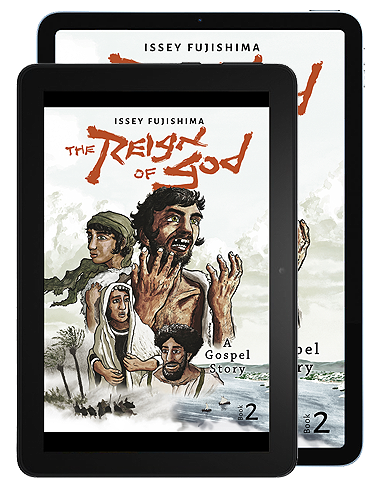 ebook
on Kindle,  Apple Books & comiXology
Paperback
on Amazon stores
"It is clear Fujishima has devoted plenty of research
into the early Christian church and strives for historical authenticity…
Teenagers and young adults will enjoy this exciting retelling of the Gospel story."
Tim Lam, Crosslight (Uniting Church in Australia)
✽
"…an alternative view of Jesus, one that is much more human…
[The] beautifully illustrated scenery places the reader
and all their senses solidly in the midst of a Middle Eastern world."
Wendy Hu-Au, Inheritance Magazine
✽
"[Fujishima is] using new perspectives, via evocative illustrations,
to challenge ideas about how the Bible has been presented to readers,
even while maintaining the central concepts that make the Bible so compelling."
Abby Olscese, Sojourners Online